I am so excited to receive my second
Influenster
voxbox this year!! The first one I got was the Love voxbox (If you would like to see my 1st voxbox post as well as more information on joining Influenster to receive your own voxbox please click
HERE
) I was completely happy with all the products I got to try out,as for this one...
When opening my box I did not receive a card that stated the product information/prices so I have no idea how much full sizes are or what the company of each product is trying to market but, looking at the products I am just as pleased with them as the last voxbox I received.
Here is what my box contained...
The radiant package in the back is by Always and contains
1 Purse
3 Unscented Liners
2 Unscented Tampons
Clear Scalp & Hair Therapy Total Care Shampoo and Conditioner. These bottles are a nice size at 3oz
I have never heard of this brand before and I have not used shampoo and conditioner from anywhere else other than salons since I started working in salons 10 years ago so this will be something new for me!
Quaker Banana Nut Bread Soft Baked Bar. This looks yummy and it says you can warm it up in the microwave. mmm cant wait to try it. :)
Sally Hansen Nails & Cuticles Hand Creme 24hr Moisture- Shea butter, Softens hands,conditions nails and smooths cuticles. 1oz bottle
Sally Hansen Magnetic nail color in color Silver Elements. I am really excited to try this polish, I have never used any magnetic polishes and I'm glad I get to try this one out.
Hawaiian Tropic Silk Hydration Broad Spectrum SPF 30.
Stated on Hawaiian Tropic site:
"Introducing our new sunscreen lotion, the only sunscreen with hydrating ribbons for continuous in-sun moisture. With its ultra-luxurious hydrating silk ribbons, Hawaiian Tropic Silk Hydration™ lotion sunscreen nourishes and pampers skin while providing broad spectrum UVA and UVB protection, and 12-hour moisturization when out in the sun."

This is another product I am excited to try out, I have seen this in a few stores already and I have picked it up from the shelf a few times carried it around and put it back on the shelf because I was not sure how I would like it and did not know if I should purchase it or not so, I am really happy to see this 2oz bottle in my box.

Cant wait to try these products out and let all of my Junkies know what I think about them!

XoXo,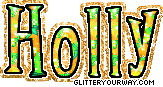 Do you guys like this signature? Im still trying to find one I like.
DISCLAIMER: I received these products complimentary to review from Influenster I am not affiliated nor compensated with any of the brands mentioned. All opinions are my own and 100% honest.